The Gardens Figure Skating Club
|
home



Elizabeth Hill Sperling Memorial Trophy

Elizabeth Hill Sperling
Memorial Trophy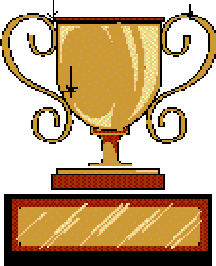 Trophy Winners
2001: Melanie Drogseth The Skating Club of Boston
2002: Megan Raver Columbia Figure Skating Club
2003: McKenzie Jackson SC of North Carolina
2004: Amanda Olimpio Washington Figure Skating Club
2005: Samantha Veloso Washington FSC
Each year The Gardens Figure Skating Club presents a trophy to the winner of the Juvenile Girl's event in the May Day Open. The trophy, which will be awarded annually, is named in memory of our friend, Elizabeth Hill Sperling. Elizabeth was a rare person who made each of us better, nicer people simply by being around us, and she made each of us poorer and sadder by leaving.
The Elizabeth Hill Sperling Memorial was established by EJ and Elisa Pipkin. The trophy will be presented by her daughter, Lindsay Sperling, who competed at the Juvenile level in the 2000 May Day Open, when Elizabeth was last here to see her skate.
We would like to extend a personal thank you to the Pipkin and Sperling families for their generosity.